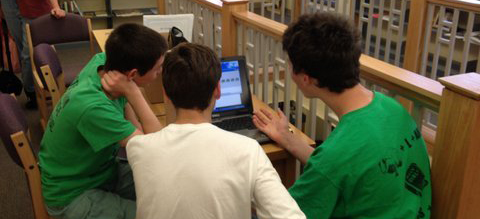 Format your citations in a variety of styles from a variety of sources.
Pick any type of online calculator you need to do your work, from basic to science to trigonometry!
Enter your question or calculation and this search engine will compute the answer. Great way to compare statistics and do complex math problems.
Take practice tests, do skill builders and find information with your MORE library card.
Find articles, library material, and other resources in one place!
Have a gmail e-mail? You can save and share documents and spreadsheets online for free here.
State financial aide information, statistics, service learning and other opportunities and other vital information for soon-to-be college students!
Private College Zone is an online resource to help students and their families select a college, apply for admission, and plan to finance higher education.
Explore hundreds of private colleges and universities.